SATHYA SAI BABA NEWS,
PHOTO & VIDEO GALLERY
SATHYA SAI BABA IN EXCEPTIONAL FILM SHOTS.
SAI BABA WAS FILMED IN 2004 AT SHIVARATHRI
VIEW THESE EXCERPT TRANSCRIPTS AND VIDEO CLIPS FROM
THE BBC TV DOCUMENTARY 'THE SECRET SWAMI':

THIS IMPRESSIVE DOCUMENTARY CAN BE BOUGHT
DIRECT FROM THE BBC MARKETING DEPT. AS A VHS VIDEO.
THERE IS A FULL TRANSCRIPT OF THIS MOVIE AVAILABLE

FOR A FRANCHISE TO SHOW IT ON INDEPENDENT TV STATIONS, CONTACT THE BBC.
PLEASE VIEW AND SERIOUSLY CONSIDER SIGNING THE PUBLIC PETITION FOR OFFICIAL INVESTIGATION OF SAI BABA AND HIS ORGANISATION, WHICH HAS BEEN SIGNED BY OVER 1500 PERSONS, INCLUDING MANY FORMER REGISTERED OFFICE-BEARERS & HUNDREDS OF FORMER MEMBERS AND OTHER EX-SAI DEVOTEES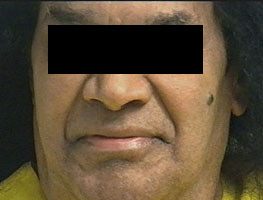 All videofiles are in wmf format, for PC you will need:
For Mac you will need:

Disclaimer
This site may contain copyrighted material the use of which has not always been specifically authorized by the copyright owner. Any such material is posted as a quotation and refers back to the original materials for the benefit of those who may be mislead into a dangerous cult. We will contend that any such use constitutes a 'fair use' of any such copyrighted material as provided for in section 107 of the US Copyright Law.