Swami Gopal Krishna Baba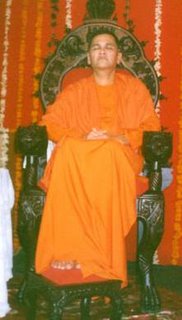 "Now there is a cry in everyone's heart. Let there be peace! Peace in the world and peace in ourselves so that all beings can be happy. But how do we create this World peace? Should we do it on our own or should we do it together?

Swami Gopala Krishna

teaches us that there must be a balance. When we work only for our own peace
spending hours in meditation, we create selfishness, but when we work only for the outside world we will create egoism too ... So let us work together and make this dream of World peace come true. Let us learn to give and forgive and make this world a better place for all to live in."
Bio
:
Gopal Krishna was born to Sri. Venkatramanaiah and Smt. Yamunamma, in the auspicious Hindu month of Kartik, on 6th November 1951. He was very different from the other children and showed a great interest in spirituality.
Websites:
SaiGopal.Org
GopalBaba.Org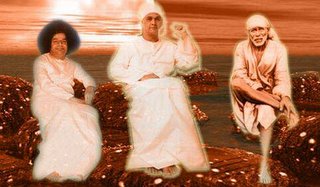 Photo Galleries:
One
-
Two
Sathya Sai Hater?:
No.
Bangalore Ashram:
Sri Sai Mandiram
No.1265, 8th 'B'cross, 1st 'E'main,
2nd Phase, Girinagar, Bangalore-560 085
Email 1:
info@gopalbaba.org
Email 2:
gopalbaba@gopalbaba.org
Netherlands Ashram:
Sri Sai Mandiram
Contact: Bas van Velzen, Kannaiah
Noordeinde 40
1658 CB Lambertschaag
Email:
Sri.Sai.Mandiram@hccnet.nl
Copyright © Sai Baba Exposed 2006.