Swami Roberto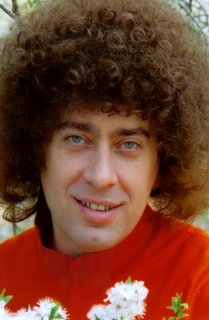 Bio
:
"Swami Roberto is the founder of Universal Soul. Ever since he was just a child, he has invited those who suffer to turn to prayer, and many testify that, thanks to his spiritual help, they have overcome great problems of life. Roberto teaches people to rediscover God in their own consciousness, with the certainty that Love, Charity and Brotherhood are universal spiritual foundations which belong to the whole of humanity, beyond any religious creed, since God is Father and Mother to all people."
Websites:
Wikipedia
Universal Soul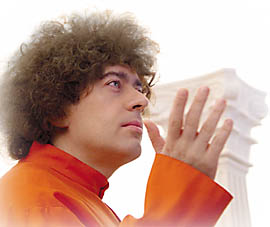 Photo Gallery:
Universal Soul
(old page)
Universal Soul
(current page)
Sathya Sai Hater?:
Unknown.
Residence:
"Our main Ashram is in
ITALY
, in the town of Leynì, deep in the country of the Piedmont region a few kilometres North of
Turin.
The address is
Via Enrico Mattei no. 58
, Leinì (Turin), ITALY."
Copyright © Sai Baba Exposed 2006.